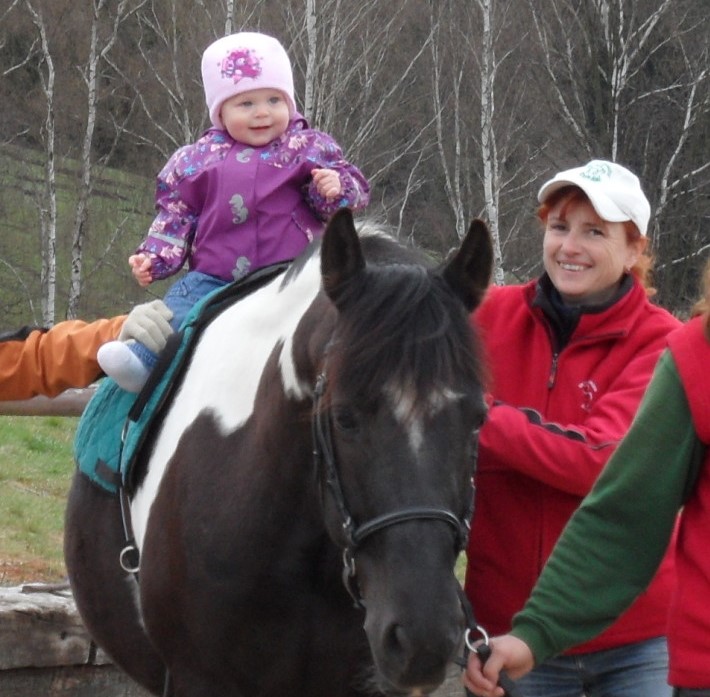 Vera Lantelme-Faisan, MSc
Vera has extensive experience in paediatric rehabilitation as a physiotherapist (since 1999) and has completed several specialized hippotherapy courses – Hippotherapy (under the Czech Equine Facilitated Therapy Association and American Hippotherapy Association), Vojta method, CranioSacral Therapy, etc. She focuses on Equine Facilitated Physiotherapy (EFT)/Hippotherapy services for children from 3 months of age with a wide range of diagnoses.
She served on the Czech Equine Facilitated Therapy Association (CEFTA) board as a president in 2013-2021. Since 2004, she has taught basic and advanced EFT/hippotherapy courses both in the Czech Republic and abroad. In 2004-2009, she assisted in founding a hippotherapy centre, and created and conducted certified hippotherapy courses in the rehabilitation hospital SBAHC in Saudi Arabia. In 2021, she organised a hybrid European Conference on Equine Facilitated Therapy in Prague for 400 participants.
In 2019, she established and became a coordinator of the European Equine Facilitated Therapy Network (EEFTN) governed by HETI. Vera is co-author of several publications: Hippotherapy (2018), Therapy Horse Certification System (2018) and Zooterapie v kostce (2020), Historie hiporehabilitace a ČHS (2021).
She is a licenced physiotherapist in the Czech Republic and Great Britain, and she is a listed therapist under the American Hippotherapy Association (AHA). Since 2021, she has become a member of the Federation of Horses in Education and Therapy International (HETI) Executive Committee. Vera currently lives in France.
She is an active horse rider and a horse owner.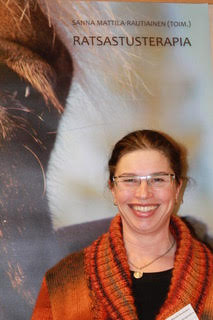 Sanna Mattila-Rautiainen, MSc
Sanna has been a physical therapist since 1988 and has been running her own business for over 30 years, specialising in Equine Facilitated Therapy in 1990 for the service buyer Finnish Government. She has been negotiating with the authorities to accept hippotherapy as a part of national insurance reachable for all in special need for the treatment modality.
Her speciality is sports medicine and especially biomechanics, combining human and equine movement with the technical ability to complete research on it. The main focus is pain management with hippotherapy treatment. She shares a shared doctoral position at the University of Eastern Finland. She is an editor of the book "Ratsastusterapia" in Finnish, translated partly into English with the title Equine Facilitated Therapies - in Finland.
She has been developing and teaching Finnish Curricula for Equine Facilitated Therapy /Hippotherapy within national and international projects since 1990. She has been twice (6+6 years) HETI as a board member, Editor of the HETI journal and latest as a president. She was the president of the Finnish association between 2008-2023.
Sanna has been teaching in Ireland, Greece, Germany and Russia and lectured at many HETI congresses. Her presentation at the Swedish Physiotherapy Conference won a stipend.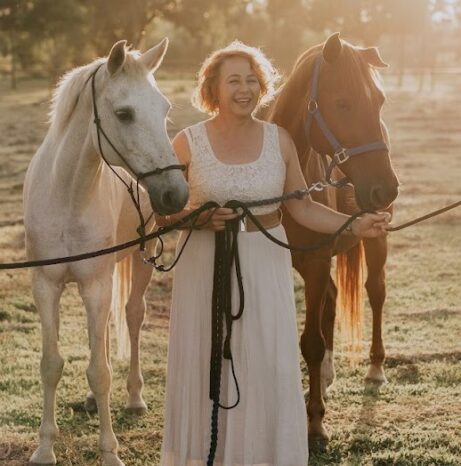 Dr. Ninette du Plessis
Ninette graduated as an occupational therapist from the University of Pretoria (UP) in 1995 and through the years practiced in South Africa, the United Arab Emirates and the United Kingdom.
Using the movement of a horse as therapy tool in occupational therapy became part of her skillset in 2005, in 2012 she competed a hippotherapy course presented by the Equine Assisted Therapy Association of South Africa (EATASA) and in the same year became a board member of EATASA. In 2016 she became a Master of Occupational Therapy (University of Pretoria) by virtue of research on "The effect of hippotherapy on the physiological cost index and on school activities of adolescents with diplegia" and published part of this study in 2019 in the British Journal of Occupational Therapy.
In 2022, Ninette completed her a PhD in occupational therapy (University of Pretoria). Her research developed transdisciplinary hippotherapy practice guidelines for clients with spastic cerebral palsy. She strives to further forward the scientific development of hippotherapy as intervention strategy in future.
Ninette serves on the EATASA board as vice chairperson and as board member of the Equine Facilitated Occupational Therapists in the UK (EFOT-UK). In these roles she is part of training and mentoring of therapists interested in using the movement of a horse as treatment strategy. She is a private practitioner in the Lake District in the United Kingdom where she lives and can use the movement of the horse within her occupational therapy practice when such movement can benefit a client.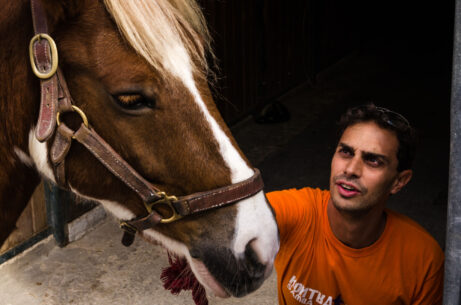 Carlos Hernandez Izquierdo, MA, MSc
Carlos has a comprehensive background in psychology and equine-assisted therapy. From 2006 to 2014 he participated in several educational programs in Spain and Bolivia and led a cultural diversity education program for a UN agency, serving at-risk and vulnerable students.  
Since 2015, he has managed the learning outcomes of children requiring special needs education in schools and serves as a private psychologist, to help improve patient´s mental health. In the same year, he founded an equine-assisted therapy program (Equability Malta). This initiative assists children and adolescents with special needs or social-emotional issues, achieving measurable results in areas of improving communication and behavior.
Carlos has undergone a variety of training in Equine Facilitated Learning and Psychotherapy Interventions from reputable institutions in Spain and Germany, equipping him with skills that he brings to his therapeutic practice.
Carlos holds a Master's Degree in Neuropsychology and Education and an MSc in Clinical Psychology. He is a founding member of the International Alliance of Healthy Interactions with Equines (AINISE), a member of the European Equine Facilitated Therapy Network (EEFTN), and of the Federation of Horses in Education and Therapy International (HETI). He currently resides in Malta.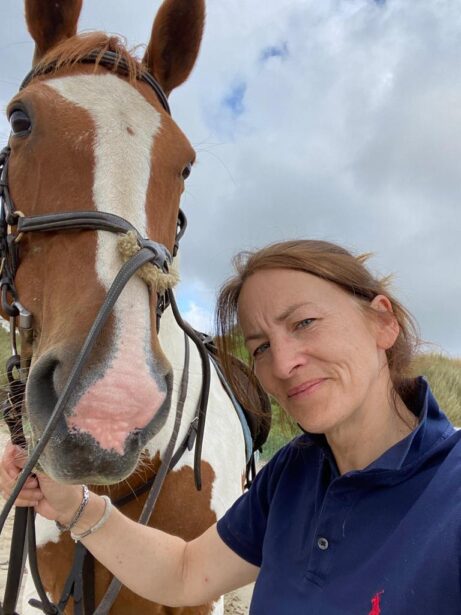 Audrey Darby, BSc
Audrey has been an Occupational Therapist since 1994.  She specialised in Paediatric Rehabilitation almost 20 years ago, and works exclusively with children with complex needs, both physical and sensory, as well as multiple diagnoses.
Audrey started up the Equine Assisted Occupational Therapy unit in ChildVision in 2010.She is a qualified Therapeutic Riding Coach and has completed the AHA Hippotherapy course Part 1 in 2022.
Audrey is a member of EEFTN (European Equine Facilitated Therapy Network.  She is part of a team who set up and run the HEIR register (Human Equine Interaction Register - a register and communication / educational forum for practitioners working in Equine Facilitated Therapy and Equine Assisted Therapy in Ireland).  This project has been carried out with the support of and collaboration with HETI (Horses in Education and Therapy International). 
Audrey has a particular specialism in Visual Impairment and its effects on development.  She has given many presentations and workshops on these areas, and also the benefits of the horse as a therapeutic medium in Occupational Therapy sessions. 
She has been involved with HETI  and ISAZ (International Society of Anthrozoology) conferences, and participated in a round table for complex studies, supporting therapeutic goals and methods for the AHA conference. She has won awards for her research into an equine based treatment approach developed to meet the needs of children with Autism.  
Audrey also acts as a mentor to Occupational Therapists and Therapeutic riding coaches in Ireland who are setting up or trying to enhance their service, or are meeting complex cases.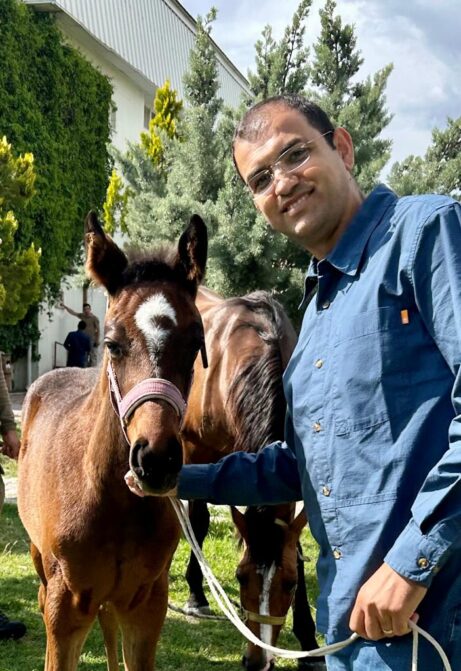 Prof. Selcuk Akpinar
Prof. Selcuk Akpinar is currently employed at Nevsehir Haci Bektas Veli University at the Faculty of Sports Science as a Dean Position. He finished his bachelor's degree with honours (first-rank position) at Hatay Mustafa Kemal University. He was assigned to be a Physical Education Teacher by the Ministry of Education. He worked as a PE teacher for two years. He continued his education with a master's degree at Bolu Abant Izzet Baysal University, where he became a research assistant.
Later on, he moved to Middle East Technical University for his doctorate, where he focused on motor learning and control studies. During his doctorate, he went to Penn State University, USA, as a visiting scholar for one and a half years and later on Post-doc for 6 months. During his state at Penn State University, he worked at a motor control laboratory and tried to find out the effect of participation in sports training on motor lateralisation.
After finishing his doctorate, he moved to Nevsehir. The Higher Educational Council of Turkey promoted him to Associated Prof in December 2017. He was promoted by Nevsehir Haci Bektas Veli University as a full professor on February 2023.
He started working in Equine Assisted Activities in Nevsehir in 2013. He participated in Erasmus+ Projects in Equine Assisted Activities and has been conducting research on this topic. He is also the assistant principal of the Horsemanship-Horseback Riding Application and Research Center at Nevsehir Haci Bektas Veli University.
He published articles in respected international journals on this topic, too. He has developed much international cooperation and has many colleagues from all over the world. His area of interest mainly focused on motor lateralisation in sports and equine-assisted activities, arm selection, motor learning and pedagogy, and body composition.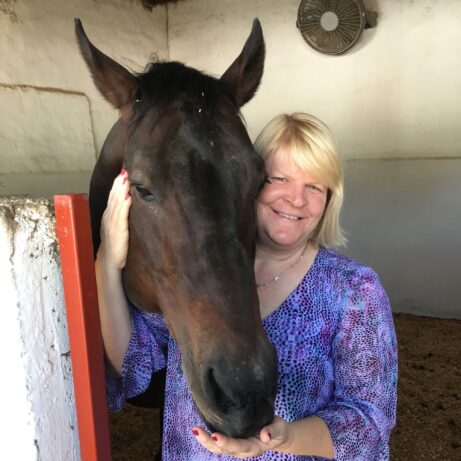 Beth Macauley, Ph.D., CCC-SLP, HPCS, FNAP
Beth Macauley, Ph.D., CCC-SLP, HPCS, FNAP is a Speech-Language Pathologist who has been incorporating hippotherapy since 1990.  She is an Associate Professor in the Dept. of Communication Sciences and Disorders at Grand Valley State University in Grand Rapids, MI, USA and the director of Macauley Therapy Services, LLC, which specializes in speech therapy using hippotherapy for children and adults with speech, language, voice, fluency, cognition, social communication, and swallowing disorders.
Dr. Macauley received her BA, MA, and PhD from the University of Florida in Speech-Language Pathology specializing in neurogenic communication disorders with a minor in neuropsychology. She able to integrate her knowledge of the brain and communication with the impact of the horse to create fun and information filled presentations, seminars, and workshops.  She has a heart for international work and has been an invited speaker in 17 countries.  She is American, speaks English, and is working on her Spanish.
Dr. Macauley can discuss program development, communication activities for individual patients, how to choose the best horse for your patient, application of hippotherapy for people with different disorders such as autism, Trisomy 21, cerebral palsy, TBI, etc., and anything else you want to ask!
I am comfortable living, working, and teaching in countries with widely varying cultures and primary languages other than English. I have taught using interpreters and have helped to translate my talks into another language. My effectiveness as an international collaborator and workshop leader comes about because I strongly believe that to be accepted in a country, one must do their best to understand, accept, and immerse themselves in the culture. One must be humble and believe that no one is better or worse than any other person. One must be willing to listen to what the people want or need and change one's teaching, one's perspective, to effectively serve one's colleagues and students. I believe I have the ability and experience to be a thoughtful, compassionate ambassador for the U.S. as an expert in my field. I welcome the opportunity to expand my worldview while contributing to the growth of speech-language pathology and hippotherapy.  Thank you!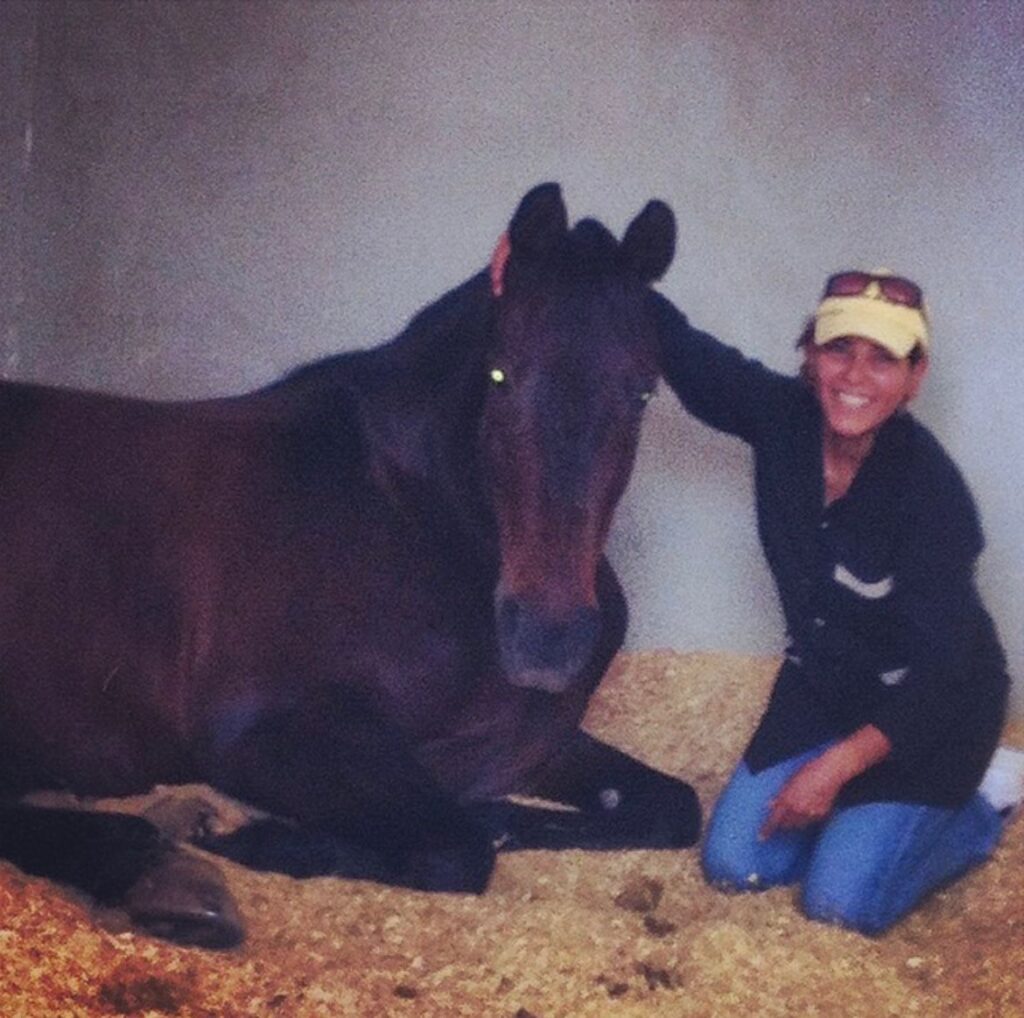 Nadia AlZamil, MSc
Nadia has gained experience in rehabilitation services as a physiotherapist in different fields (paediatrics, TBI, SCI, post-surgery rehabilitation, etc.) since 2006. She joined the hippotherapy program in 2007 and graduated with the Czech Equine Facilitated Therapy Association (CEFTA) training. 
From 2007-2010, Nadia practised and provided hippotherapy sessions in the hippotherapy program before leaving for the National guard hospital, where she worked as a senior physical therapist. From 2012-2020, she worked as a Hippotherapy clinical specialist for the hippotherapy program in SBAHC, Riyadh, Saudi Arabia and was responsible for the Hippotherapy centre. 
In 2014, she completed the course Hippotherapy treatment principles Part I, organized by the American Hippotherapy association in Florida, USA. She has received tutoring experience from different projects and helped organize the course with the American hippotherapy association in SBAHC (2018). 
Nadia is an active horse rider, competing in showjumping, and owns 4 horses.