Do you volunteer in an Equine Assisted Services (EAS) centre, or would you like to?
Are you curious to know what EAS is and how it works?
Join our online course!
From a Horse Lover to Equine Assisted Services Pro
...master the skills to become invaluable Assistant in the field
On-line from  4 December 2023 (5 modules, learn at your own pace, whenever it fits your schedule)
You can learn in the way that works best for you, using an audio, written texts or a video in different languages.
Price 170 EUR, Full 30-Day Money Back Guarantee
Equine Assisted Services (EAS) is an umbrella term for any activity or therapy where specially prepared horses or ponies and persons with special needs meet and connect. EAS divides into several fields, depending on the client's needs and focusing on the expected outcomes set by the expert and the client.
Why should you attend our course?
We have had over 25 years of experience in EAS, trained many staff members, and ran our centres.
This course has been designed for assistants, helpers, side-walkers, and administration staff to gain deeper insight into Equine Assisted Services. After completing the course, you will understand the principles, safety and working procedures.
Our course focuses on gaining theoretical and practical skills. What will you learn?
The EAS principles

and how it may positively influence human health

How to utilise all aspects of the stables environment

and the presence of the equine

How to perform a safe and productive lesson

or session should look like. What quality marks expect from providers.

EAS history and evolution

in the world, EAS associations

Main indications and contraindications

to be aware of precautions

Therapy positions on the equine back

and how to assist the therapist or instructor

Mounting, dismounting,

securing the client on and aroung the equine

Overview of EAS applications

for common diagnosis

Team members and their roles

for all EAS field

Factors contributing to safety

in the EFT treatment sessions and program

Potential emergencies

and appropriate procedures

How to communicatice with client

and the family

Selection and use of EAS equipment

for the centre, equines and clients

Overview of documentation and record keeping

including EAS program administration and funding

Overview of Equine skills and knowledge

equine evolution, body language, health, wellbeing, anatomy and physiology

Therapy equines

selection, preparation and training and movement specifics

Ways of Equine handling during EAS

including up-to-date approaches to equine welfare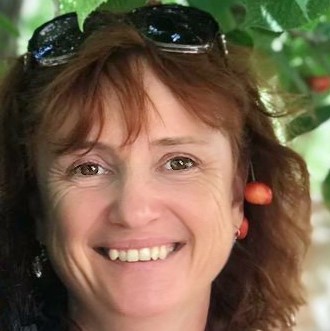 Vera has extensive experience in paediatric rehabilitation (since 1999) and has completed several specialized courses – Hippotherapy (under the Czech Equine Facilitated Therapy Association and American Hippotherapy Association), Vojta method, CranioSacral Therapy, etc. She focuses on Equine Facilitated Physiotherapy (EFT)/Hippotherapy services for children from 3 months of age with a wide range of diagnoses.
5 Modules – learn at your own pace, whenever it fits your schedule - lessons are released weekly, but you will have continued access to all of the content to revisit as often as you like.
Combination of videos, audio and written texts, so you can learn the way that suits you the most.
The Quick Reference Workbook (digital copy) at the end of the course.
Certificate of completion.
Support with all our courses, this is a well-supported program – to ensure you keep progressing and don't get stuck. Your lector is ready to answer your inquiries via email.
Lifetime Access to the Entire Course - there is no expiration date, and your access to the videos will never go away. You will receive all the future additions for Free.
Access to a particular FB community group to connect the EAS practitioners to share your experience.
Full 30-Day Money Back Guarantee - if you are not satisfied with this Course for any reason, return it for a full refund within 30 days of joining the course.​​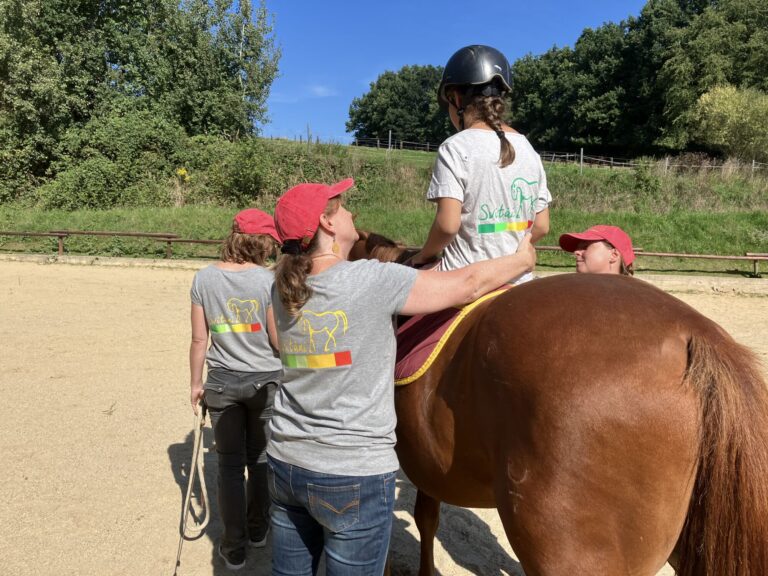 ​In case you're wondering...
What If I Don't Have The Time Right Now?
We get it, life is busy! When you join this online course, you are a member for life, so you can go through the course now or later, or as often as you want!
When Does The Course Start?
You can get started with Module One from the 9th October 2023 onward. The modules are released weekly, but you will have continued access to all of the content to revisit as often as you like.
What If My Internet Is Super Slow?
While most of the Course content is delivered over the internet, the videos can be customized for playback in slow internet areas. If you do join and find that you can't participate in the Course as you hoped, we offer a 30 Day Full Money Back Guarantee.
What If I Fall Behind?
When you join this course, you have lifetime access, so you can go through at your own pace, and retake the Course as many times as you wish!
Have Another Question?
Scroll down to the contact form below and send us a message.
Our course focuses on gaining theoretical and practical skills for assisteing during EAS lessons and sessions. What will you gain?
Comprensive knowledge about EAS fields

know the different aproaches and principles

Skills how to to be productive and helpful

for client and therapist or introctor and facilitate the best outcome results

The ability to facilitate a safe

and effectice environment

The ability to follow and assist the plan

to meet the client's needs

The ability to use handling

and transferring techniques of the client

Being able to assist with mounting and dismounting

with the equipment available in accordance with the treatment goals and the client´s needs

Being able to use the special tack and equipment

based on the needs of the client and the treatment goals

Knowledge in observing the equine behaviour

and environment to facilitate a safe and effective treatment session for all involved
Yes, I want to learn more about Equine Assisted Services!
Please register and pay here.
If you want to issue the invoice to a company, write to the "Company ID*" numbers 12345.